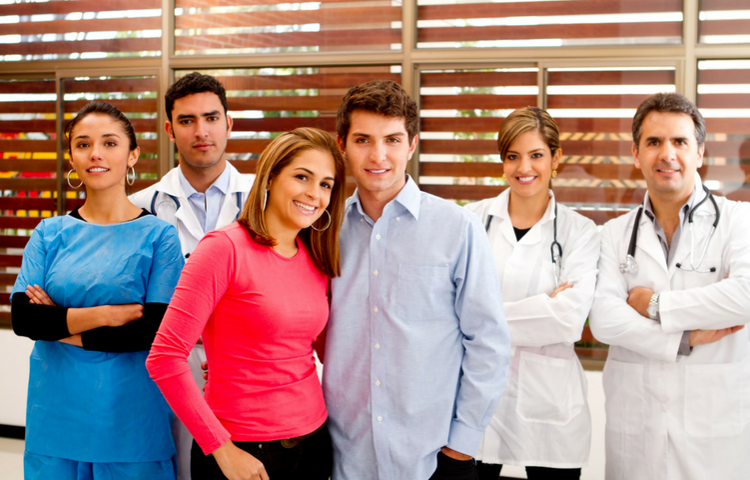 The Importance of Employees for a Healthy Hospital Gift Shop
Unlike a trip to a local shopping mall, few people look forward to going to a hospital (yet my husband might disagree and suggest that neither is an appealing visit). With the exception visiting a newborn baby, or working on campus, most hospital visitors don't associate these visits with pleasure, as such, it would typically be an unlikely setting for a thriving retail business. However, most hospital gift shops are high-volume operations, with many seeing gross revenue of more than $1 million per year.
While hospital gift shops cater to patients and visitors with flowers, plush items and gifts, most gift shop managers will tell you that somewhere between 60 to 75 percent of their customer is hospital employees. Due to many hospital's having nonprofit status, a staff of dedicated volunteers and a solid and steady flow of customers, this generally leads to the hospital gift shop being an extremely valuable operation for the hospital it serves.
One of the unique characteristics of a hospital gift shop is its heavy reliance on hospital staff. The average midsize hospital probably has a workforce of more than 1,000 employees who walk through its doors every day. This staff is the lifeblood of many gift shops! As the majority of a hospital's employee base works long shifts, with odd hours, there is very little time for after-hours shopping, and when using the hospital gift shop for their purchases, convenience ranks at the top of their list. These employees want more than a 'gift' shop. They're not just looking for gifts' they also look to use the hospital gift store as a snack and drink shop as well as a place where they can quickly buy personal care items.
The demographic profile of a gift shop customer is varied, but definitely skews towards female employees between the ages of 22 to 55, so catering to this customer is important to maintaining profits. Two categories that generally appeal to this segment are Apparel and Jewelry, which also hold higher profit margins, and while candy will probably always generate the most sales (at much lower margins), doing things like putting it at the very back of the store will mean that your customers have to traverse through the gift shop's other items. This helps highlight the merchandise that is higher margin and will hopefully appeal to your customer-base.
Q Consulting Services works with hospital campuses of all sizes, and offers advice on how to improve consumer impressions of your hospital, particularly through improved retail options. If you would like to setup a brief (and free!) consultation, then please contact us.